Blog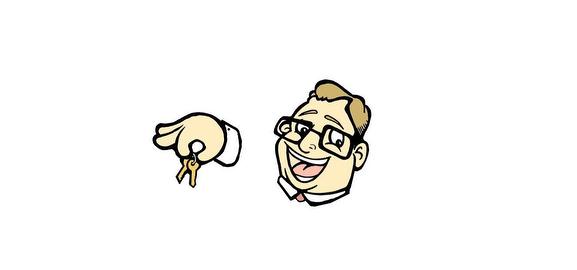 SERVICE DE GESTION IMMOBILIERE
PROPERTY MANAGEMENT SERVICES
English Will Follow....
www.SteveThacker.ca...
514-713-5555
Info@SteveThacker.ca
-Énoncé de notre mission
Nous croyons que la propriété devrait être simple et sans tracas.
Quelle que soit la propriété de votre choix, une maison, un bureau, un édifice commercial, un immeuble d'habitation ou toute autre forme d'immobilier, nous vous accompagnerons à toutes les étapes du parcours. Pour y arriver, nous proposons un large éventail de prestations de services, de la gestion immobilière à la comptabilité et à la sélection des locataires, en passant par toutes les autres étapes du processus. Vous méritez la tranquillité d'esprit et c'est ce qui vous attend en adhérant à nos services primés. Profitez-en dès maintenant !
Services offerts – immeubles à revenus :
→ Collecte de loyers
→ Gestion de propriétés générant des revenus
→ Services d'intermédiation
→ Signature de bail et indemnisation
→ Réparation de bâtiments
→ Sélection de locataires
Services commerciaux :
→ Gestion d'immeubles de bureaux
→ Administration générale
→ Publicité, préparation, réservation, rapports de suivi
Services informatisés de rapports financiers :
→ Gestion de baux
→ Comptabilité
→ Comptes clients et saisie de données de paie
→ Élaboration du budget
→ Rapports et analyses des états financiers
→ Vérifications annuelles
Services supplémentaires
→ Visites hebdomadaires de propriétés inoccupées, pour fins d'assurance
-Mission Statement:
We believe ownership should be simple and hassle-free. Whether you choose to own a home, office, commercial building, Apartment complex or any form of real estate, we have you covered, every step of the way. To make this possible we provide a comprehensive range of services from property management to bookkeeping to tenant screening and anything in between. You deserve peace of mind and that's what you get with our award winning services, Take advantage today.
Revenue Property Services offered:
→Rent collection
→Management of revenue generating properties
→Intermediation services
→Signing and reparation of leases
→Building repairs
→Tennant Screening
Commercial Services:
→Office Building Management
→General Administration
→Advertising, preparation, booking, Follow-up reports
Computerized Financial Reporting Services:
→Lease management
→Bookkeeping
→Accounts Receivable and Payroll entries
→Budget preparation
→Financial statement reports and analysis
→Annual Audits
Additional Services
→Vacant home, Apartment and Property expenses for Insurance quotes